Presented at Curwensville Alliance Church on 11/10/2019 by Pastor Steve Shields
I would guess that if you asked one hundred people to describe The Book of Revelation in one word, not one of them would choose the word "celebration".
And yet, you find heaven rejoicing over and over as the book unfolds.
Likewise, while some may call communion a "celebration," most don't have a celebratory attitude when they receive the elements in the Lord's Supper.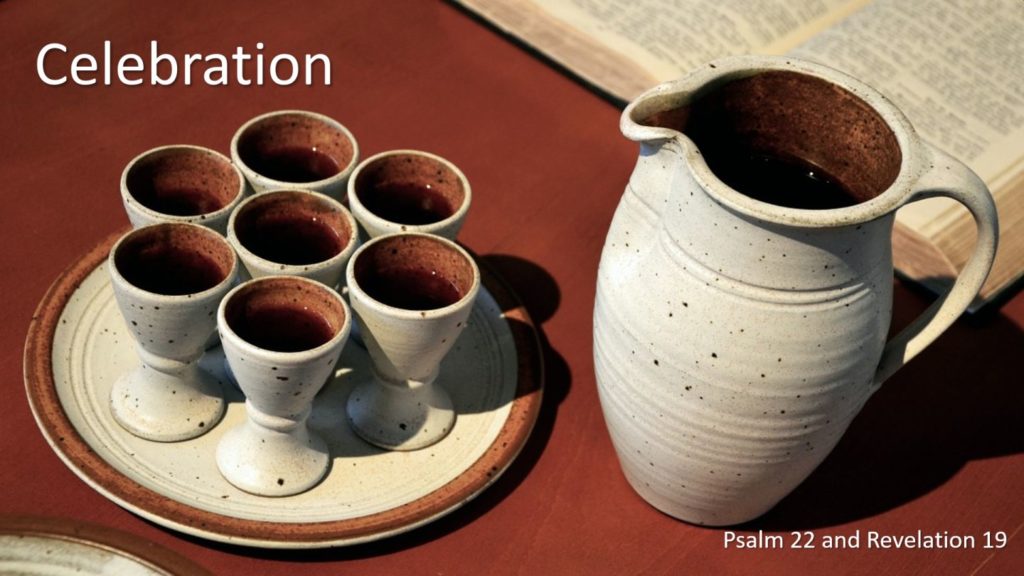 But celebration is an integral part of our Christian experience.
This podcast helps us see this and, perhaps, offers hearts a new perspective on some ancient subjects.
Podcast: Play in new window | Download
Subscribe: Apple Podcasts | Android | Google Podcasts | RSS