Presented at Curwensville Alliance on 6/6/21 by Pastor Steve Shields.
If you don't know the story of the birth of Isaac, it's one of the Bible classics.
In this story, you'll discover that God seems to press the issue of the problem that Abraham and Sarah were struggling with.
Why would God do that?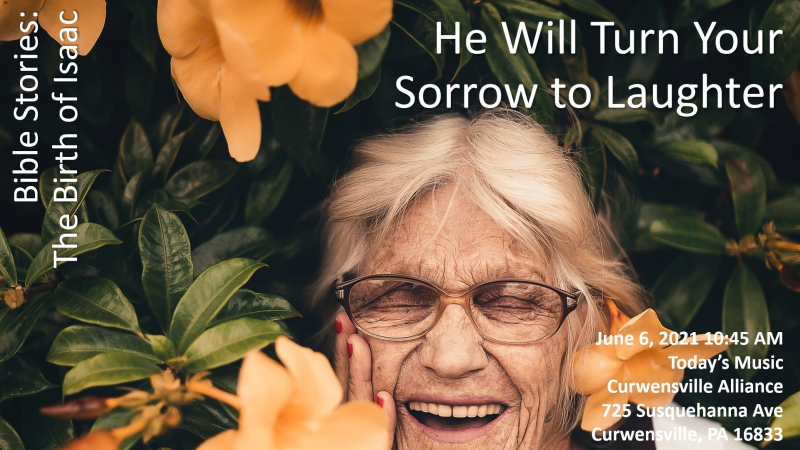 In this podcast we discover how God turns sorrow to laughter.
Podcast: Play in new window | Download
Subscribe: Apple Podcasts | Google Podcasts | RSS