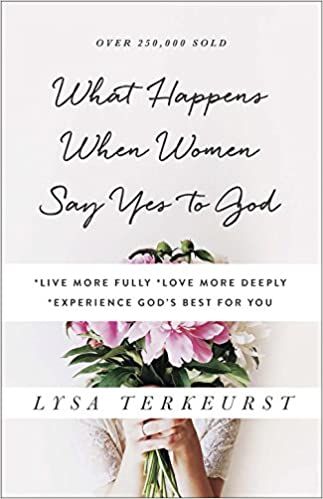 If you've ever found yourself wondering…What is God's plan for my life? or Can He really use me? you're not alone. You and I were created to participate in God's divine activity and experience His rich blessings. We just have to say yes to Him!
Join us for this 9-week online study beginning May 5th and discover the many opportunities God has already placed in your life to hear His voice and impact the lives of others.
Register here to receive the weekly teaching videos. You will also be invited to join the private Facebook group where you can interact with fellow members about the material. Women of all ages are welcome!
You can purchase What Happens when Women Say Yes to God (Lysa TerKeurst) at Amazon, Christianbook, and Walmart. Study questions and reflection prompts are included.
There is freedom and joy in being the woman He made you to be!