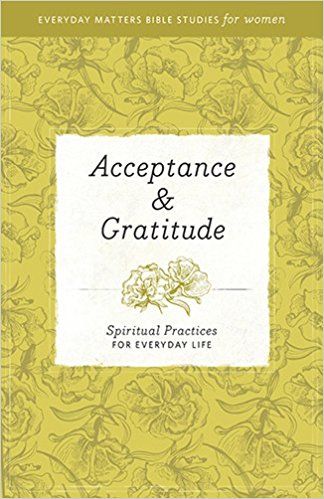 Acceptance and Gratitude are two spiritual practices that most of us struggle to put into practice.
In this 8-week study beginning May10, 2017, we will learn from biblical characters who managed to find both amid life's difficult circumstances.
Women of all ages are welcome to join this study on Wednesdays from 6:30-8:30 pm in room #103.
Look for more information on the Bulletin Board in the Lobby near the elevator.
Questions?  Ask Laurel.
Thanks!